The Patio
7206 E Washington St, Indianapolis, IN 46219
Order now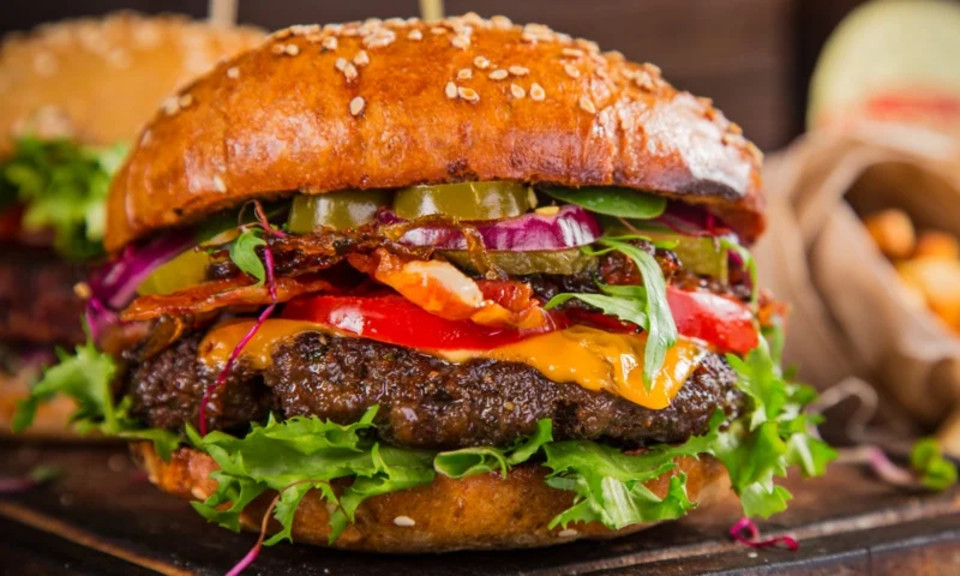 Michael
Got the Italian Beef delivered. I called ahead and asked for their opinion on getting the Italian beef through delivery. They recommended ordering it "dry" with the juice on the side so the bread wouldn't get soggy. I did that and the sandwich arrived hot and intact with juice ready to add. Great suggestion by their staff. No one likes soggy bread.

Food actually arrived way earlier than GrubHub's estimate and was still very hot. Excellent all around.

They even placed a piece of cardboard between the hot food in a bag and the Styrofoam to-go box with my sandwich as to prevent it from melting and crushing.

Great restaurant, helpful staff. It doesn't get nearly enough credit.
Emily
Yummy food and super friendly staf and delivery people. We live right down the road and have been ordering for 3 years, before they were on grub hub. This is our go to place when we don't want to cook. We aren't fans of the pizza items, but everything else is delicious!! Our favorites are the tenderloin (it's huge!!), gyro (also huge! order an extra pita and tatziki on the side and you can easliy make two gyros), italian beef, chicken wings, bbq beef sandwich, and rib tips. The order is always correct, delivered fast and hot (because we live so close we often have it within 20mins), and they often include extras with our larger orders. Try it, you won't be disappojnted!!
John
Perfect. The Patio, is by far the best delivery resteraunt, in Indy, - great food, very fast delivery, courteous and pleasant delivery drivers, great prices, Oh yeah they are always consistent, kinda like Lays potato chips. 1 more thing, they have the biggest, diverse menu I have found anywhere, ( can't believe you can get a Polish hot dog, (with sauerkraut, if you like... They made my mom's birthday party a real hit. Thanks so much, J C. Stuve
gary
i've ordered from the patio many times and have never been disappointed. they have a variety of foods so anyone should be able to find something they'd like. the food is always good and is usually delivered earlier than the time quoted. i've never been in the restaurant so can't comment on that. i've only had delivery. the delivery guys are friendly, personable, and they always thank me for ordering. i recommend the patio very highly.
Kina
I Love The Patio!!! I have been ordering from them over two years now and they have only got my order wrong once. My food is always hot, delicious and it arrives earlier than the time given. If I have any special things I want done to my food, it is always done. Keep up the Great work Patio and keep the Good Food Acoming!!! Thank You.
Frederick
This was my first time ordering from them. I was very happy with the delivery time, they were 30 minutes early and the food was outstanding!!! Not what i was expecting. It was real down home food, the ribs were not frozen and then thrown in the microwave, the jumbo shrimp was carefully prepared, the home made cocktail sauce was unbeleivable, they took there time in preparing the ribs to perfection and cared about customers being satisfied with there order. I wish there were more places like this one, by far, they set the example and take the lead!!
Jo
Every time, it's perfect!
About us
American, Calzones, Dinner, Healthy, Low Carb, Lunch Specials, Pizza, Salads, Sandwiches
The Patio's owner hails from Chicago, and you can tell by looking at the menu. This joint occupies a former Burger King but it has all the hallmarks of the mish-mashed lunch counter joints around the Windy City, including the Vienna beef signage. Hours: We are open every day from 10: 00 am to 10: 00pm! Order Online for our second location located at: 7371 South madisonindianapolis, IN 46227click here: thepatioindianapolis. Net